Introduction to the Center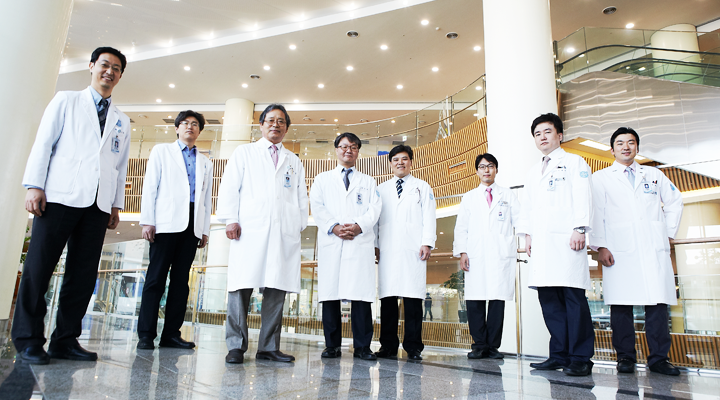 At the spine center, medical workers from all departments dealing with spine treatment including the orthopedic department, neurosurgery department, rehabilitation medicine department, neurology department, Anesthesiology department, and Diagnostic Radiology department gather together to perform comprehensive diagnoses and treatments involving the spine; thus providing faster and more efficient medical services. More than 1,000 spine surgeries are performed at the spine center every year; in particular, the ratio of patients with high difficulty is high. As such, this center is known more widely among spine specialists than among patients.
Performance of highly difficult spine surgeries using cutting-edge technologies
This center has successfully performed many highly difficult spine surgeries cutting-edge technologies. Thus, patients with intractable spinal diseases throughhout the country are visiting Seoul National University Bundang Hospital at the recommondation of the doctors.
Introduction of highly difficult cervical spine surgery simulations
The spine center is applying a surgery technique it developed to obtain the optimum method for fixing screws and appropriate tracks using 3-dimensional simulations before surgeries to fix screws between cervical spines.
Treatments & Services
Neurosurgery : spinal diseases

Orthopedic : spinal diseases

Neurology : peripheral nervous system diseases

Anesthesiology : acute & chronic pain treatment

Diagnostic Radiology : pain intervention